12 years of experience in the desiccant industry Exported to 35 countries and regions
What are the advantages of calcium chloride desiccant compared with ordinary desiccant?
---
1. moisture absorption advantage: the moisture absorption capacity of calcium chloride desiccant is more than 8-15 times that of ordinary desiccant.
2. packaging advantages: ordinary desiccants are generally packaged in single layer, with poor shrinkage performance. Calcium chloride desiccant adopts one-way breathable environmental protection material + high-grade non-woven double-layer packaging.
3. temperature advantage: when the temperature exceeds 37 ℃, the silica gel desiccant will release water vapor, causing secondary pollution to the product; The calcium chloride desiccant is suitable for temperature: -5 to 90 ℃.
4. environmental protection advantages: our Tai wang calcium chloride desiccant does not contain DMF, any biocide and other EU restrictions, and does not pollute the environment. After use, it can be discarded as ordinary waste, which has passed rohs/reach.
5. brand advantages: Tai wang desiccant has more than 10 years of desiccant experience. Calcium chloride desiccant can absorb 300% of its own weight of water vapor. It has passed the mandatory regulations of Rosh and reach, and has been sold to more than 30 countries and regions. It has been widely used in the fields of footwear, clothing, furniture, handicrafts, electronic products and containers.
6. service advantages: Tai wang desiccant provides customized desiccant service according to customer product characteristics.
In addition, it is normal for calcium chloride desiccant to appear liquid during use. After it absorbs water, it will change from powder to gel. Under specific conditions, it will appear liquid, but this is not the final state. After it further absorbs water, it will turn into gel.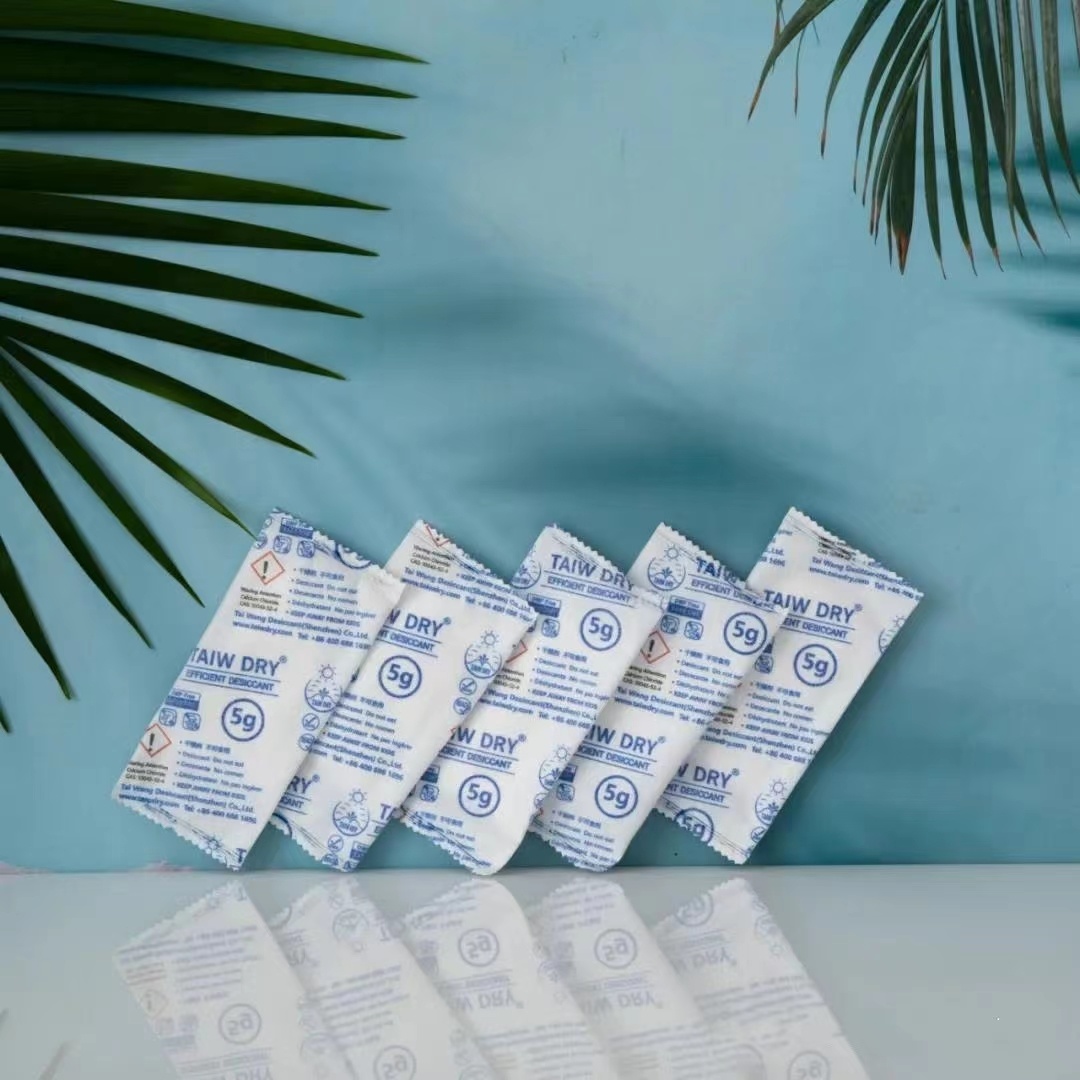 ---