What desiccant has the best hygroscopic effect?
---
There are many kinds of desiccants on the market, such as silica gel desiccant, quicklime desiccant, mineral desiccant, fiber desiccant and calcium chloride desiccant. Their hygroscopic effect is different. At present, the desiccant with the best hygroscopic capacity on the market is calcium chloride desiccant. It mainly reacts with moisture in the air, has super drying ability, and is not easy to react with other substances.
TaiWang calcium chloride desiccant has the following characteristics:
1. High moisture absorption rate. Under certain conditions, the moisture absorption rate can reach more than 300% of its own weight.
2. The double-layer packaging technology is adopted. After moisture enters the packaging and contacts with calcium chloride, it will change from powder to gel, which is not easy to leak.
3. The product is green, has passed the global export standards, and does not contain any toxic substances.
4. The moisture absorption time is long. Under certain conditions, it can be effectively absorbed for 2~3 months.
5. It can be degraded. It is easy to handle after using the desiccant. There is no need for any special recycling, just follow the general waste recycling procedures.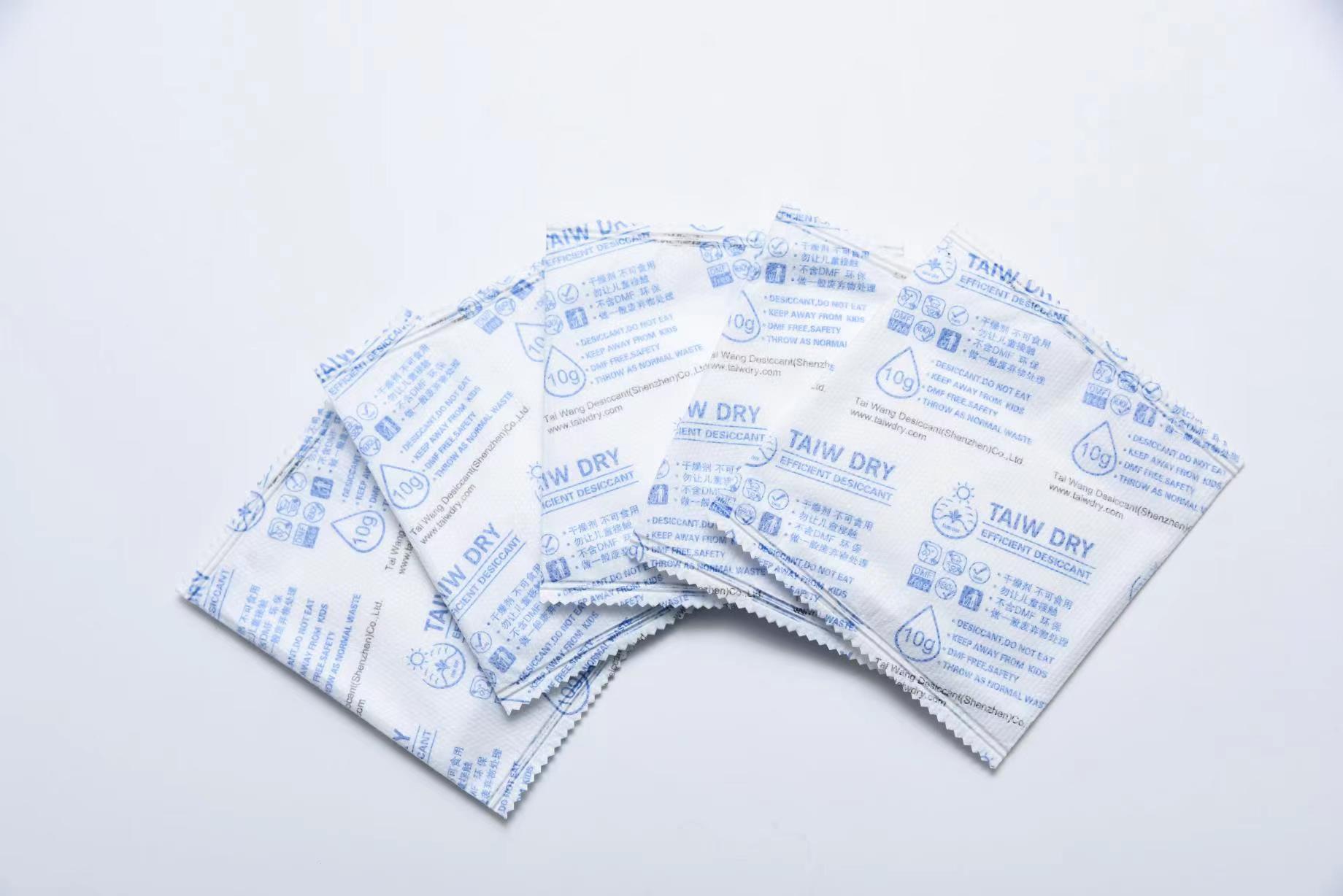 ---
TAI WANG DESICCANT (SHENZHEN) CO.,LTD.
Building A5, Yinlong Industrial Area, 292 Shenshan Road (Longgang part) Longdong Community, Baolong Subdistrict, Longgang District, Shenzhen City
WeChat
---