What should I do if the car headlights are fogged?
---
The main reasons for the fog formation of automobile headlights are: the temperature and humidity in the headlights are high. When the external environment temperature decreases, the water mist in the headlights cannot flow fully to the external environment, and the humidity in the headlights is still high. When the temperature in the headlights is lower than a certain critical temperature of water vapor, the phenomenon of fog formation will occur.
If the headlamp is fogged during driving and is not handled in time, potential safety hazards may occur. So what can we do about it?
1. Open the rear cover of the car headlight and put in a bag of calcium chloride desiccant specially developed by TaiWang for headlights.
2. There is also 3M adhesive tape inside the package, which can directly fix the product in the space.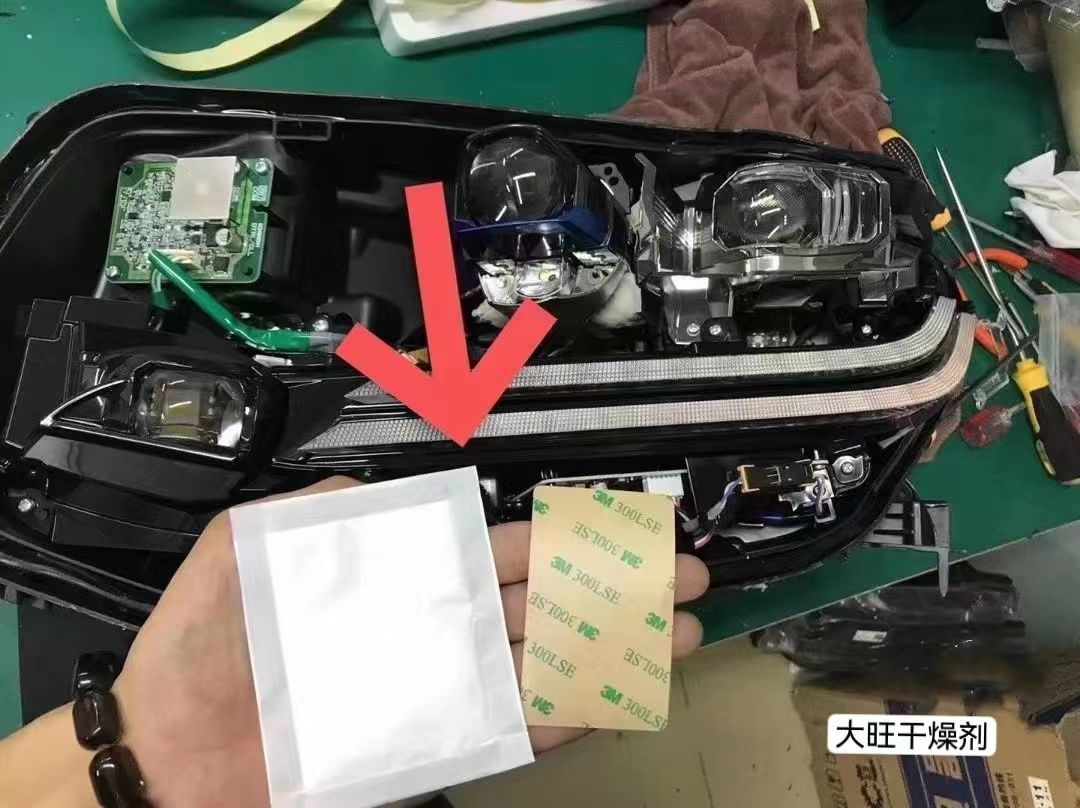 3. Finally, close the back cover tightly to ensure a sealed environment.
After absorbing certain moisture, calcium chloride desiccant will turn into a gel to prevent leakage, which solves the potential safety hazard caused by the fog of the car lamp.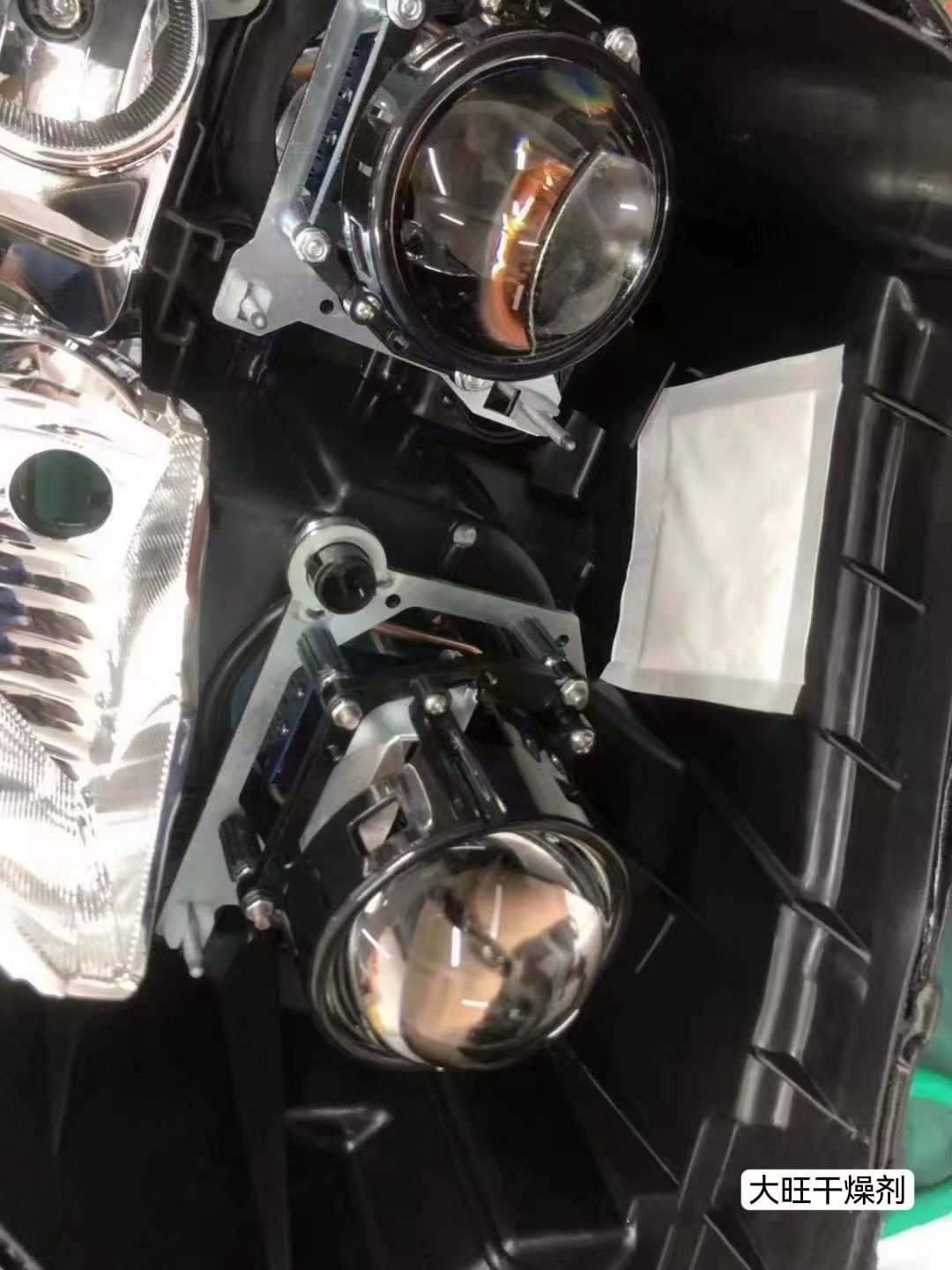 ---
TAI WANG DESICCANT (SHENZHEN) CO.,LTD.
Building A5, Yinlong Industrial Area, 292 Shenshan Road (Longgang part) Longdong Community, Baolong Subdistrict, Longgang District, Shenzhen City
WeChat
---