TaiWang celebrates the 25th anniversary of Hong Kong's return to the motherland
---
On July 1, 2022, the 25th anniversary of Hong Kong's return to the motherland was warmly celebrated. Hong Kong walked with the motherland, and the "Pearl of the East" became more and more dazzling.
TaiWang desiccant (SHENZHEN) Co., Ltd., a desiccant and moisture-proof solution provider, is committed to helping our customers protect product safety and avoid various losses caused by water vapor problems.
We have established our own desiccant brand - TAIW dry, which is an efficient and environmentally friendly calcium chloride desiccant with a maximum moisture absorption rate of more than 300% and no DMF. It can be used in various fields such as clothing, shoes, furniture, household goods, precision instruments, car lights, chemical industry, electromechanical equipment, containers and so on through RoHS/REACH and other mandatory EU regulations.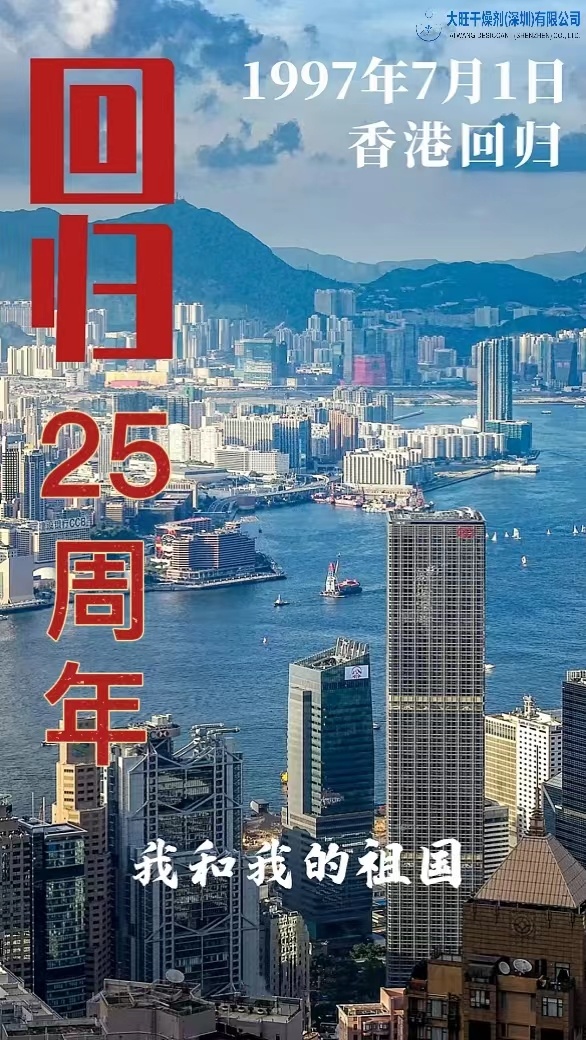 ---
TAI WANG DESICCANT (SHENZHEN) CO.,LTD.
Building A5, Yinlong Industrial Area, 292 Shenshan Road (Longgang part) Longdong Community, Baolong Subdistrict, Longgang District, Shenzhen City
WeChat
---