12 years of experience in the desiccant industry Exported to 35 countries and regions
High moisture absorption desiccant, environmentally friendly desiccant, non-toxic desiccant, mold proof, moisture-proof, moisture absorption drying
---
Calcium chloride desiccant is mainly formed by combining calcium chloride with water vapor in the air to form hydrated calcium chloride, with strong binding force and excellent drying effect.
The main advantages of calcium chloride desiccants are as follows:
1. Moisture absorption advantage: The moisture absorption ability of calcium chloride desiccant is more than 8-15 times that of ordinary desiccants. The moisture absorption rate can reach 300%.
2. Packaging advantages: The calcium chloride desiccant adopts unidirectional breathable and environmentally friendly materials+advanced non-woven double-layer packaging, firmly locking in water vapor.
3. Temperature advantage: Calcium chloride desiccant is suitable for temperatures ranging from -5 to 90 ℃.
4. Environmental advantages: It does not contain DMF or any EU restricted substances such as biocides, and does not cause environmental pollution. After use, it can be discarded as ordinary waste and has been approved by RoHS/REACH.
5. Application field: Widely used in the fields of footwear, clothing, furniture, handicrafts, electronic products, and containers.
In terms of the above characteristics, the effect of ordinary desiccants is far lower than the moisture absorption effect of calcium chloride desiccants. The unique formula of calcium chloride desiccants produced by professional desiccant manufacturers can better protect your product.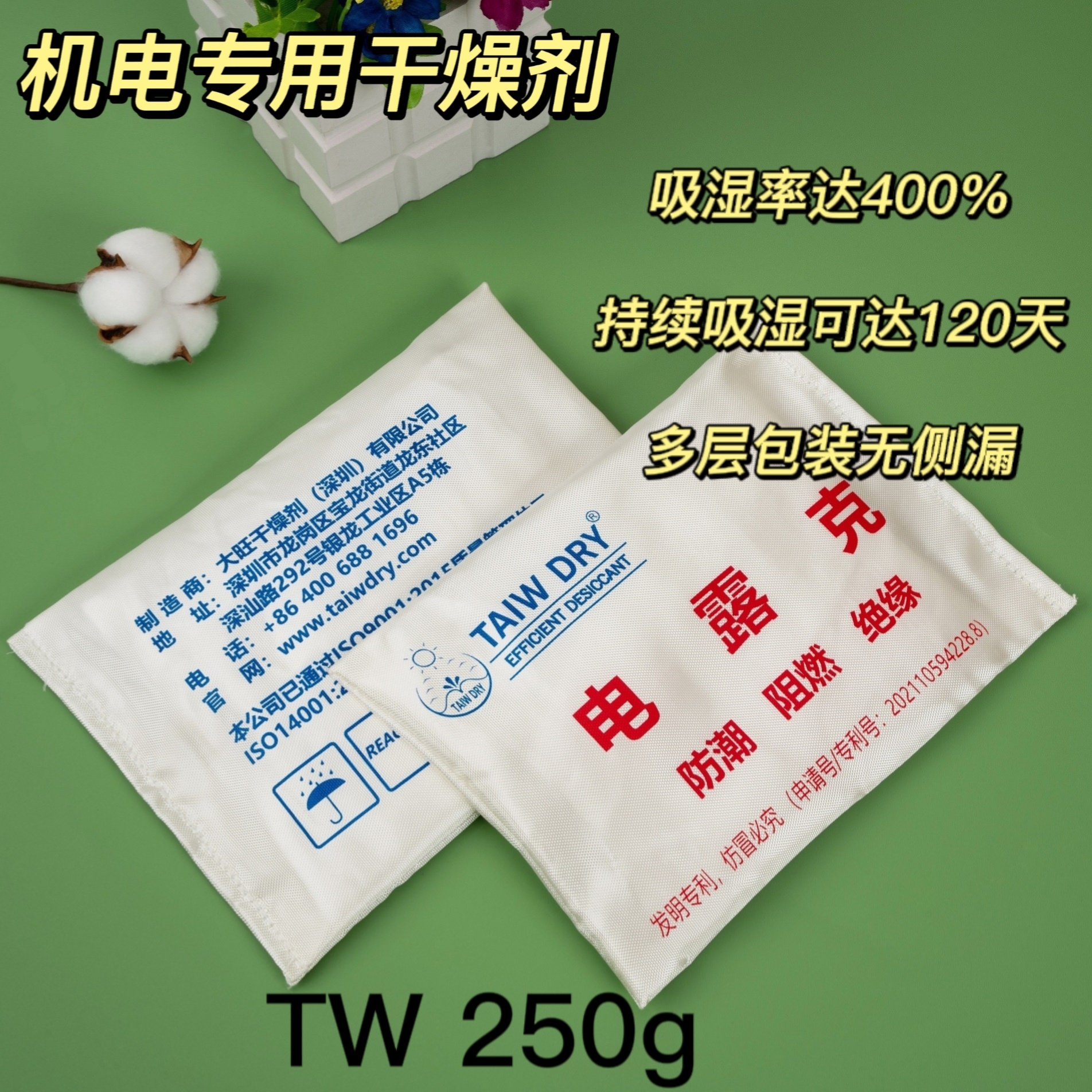 ---